PAT   O'DWYER 

Pat is always here in Spirit and so shall her photo to remind everyone about this amazing lady and all she did for so many for so long. Pat's voice will forever be in our hearts and heads.
_________________________________________
"CREATIVE MARKETING"
10:30am – 11am
Allan Ross – President/CEO
Allan Ross, founder of AJ Ross Creative Media, has had a life-long enthusiasm for the creative arts. His establishment of the agency in 1991 was the natural extension of his creativity and a career in advertising that started more than 40 years ago. Allan began his career as a session and touring musician. His ability to play multiple instruments soon had him playing saxophone, flute, and clarinet for corporate jingles, film, and TV scores, including Century 21, Pepsi, McDonalds, and IBM, and in the orchestras of such Broadway shows as Dancin, Barnum, and Hey Ma.
________________________________________
Creativity & Technology Solutions for Business & Life 
Joe Dans
11 am to 12 Noon
Joseph Dans is the president of the Warwick based Rogue Wave Creative Group. Dans has an extensive background as an executive in banking, technology, public relations, new media and marketing.  He is also a former journalist with more than 20 years of experience on both the corporate and agency side of business. Prior to establishing Rogue, Joe worked as a Director with Tech PR firm Fusion Public Relations, a VP of Marketing with Provident Bankcorp, a Vice President with Mid-Hudson Valley Federal Credit Union, executive with Chase Home Mortgage and as a consultant to Citicorp and BMW. His campaign successes have been documented in Technology Marketing Magazine, BtoB Magazine and PR Week. He won a Gold Marcom Creativity Award in 2006. Joe has a BA in political science, an MBA in marketing and a credit union executives society executive degree.  Joe has also written numerous articles on MarCom and served as an instructor at SUNY Orange.
---
FARM TALK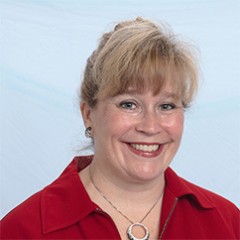 Maire Ulrich
12 Noon to 1 pm
Maire has over 20 years experience in working with the horticultural industry in the lower Hudson Valley, primarily in muck soils, onions and marketing. With her undergraduate degree from Cornell University and a Masters of Business Administration from SUNY New Paltz, Maire has focused on a combination of production and business management topics for growers. She has also tackled labor management and market development issues.