PAT O'DWYER SHOW


10:30 am – 11 am
Pat Twenty-two years of government service at city, state and local level, including elected office. Worked in following areas: Health, Housing, Economic Development, New York State Governor's Office, Women and Ethnic Issues, Assistant District Attorney, Town Supervisor, community organizations. Pat is also a former Supervisor of the Town of Goshen.  Community Participation. Chair, Landlord & Tenants Committee City of Newburgh, Mayor Kennedy's Community Action Teams
Member of the Middletown and Newburgh NAACP
Former Board Member: National Conference of Christians and Jews, Orange County Safe Homes, Orange County Land Trust, Orange County League of Women Voters,
---
CREATIVITY AND TECHNOLOGY SOLUTIONS FOR BUSINESS AND LIFE

Joe Dans
11 am – 12 Noon
His program "Creativity and Technology for Business and Life" airs Wednesdays at 11:00 AM.
Dans has an extensive background as an executive in banking, technology, public relations, new media and marketing.  He is also a former journalist with more than 20 years of experience on both the corporate and agency side of business. Prior to establishing Rogue, Joe worked as a Director with Tech PR firm Fusion Public Relations, a VP of Marketing with Provident Bankcorp, a Vice President with Mid-Hudson Valley Federal Credit Union, executive with Chase Home Mortgage and as a consultant to Citicorp and BMW.
His campaign successes have been documented in Technology Marketing Magazine, BtoB Magazine and PR Week. He won a Gold Marcom Creativity Award in 2006.
Joe has a BA in political science, an MBA in marketing and a credit union executives society executive degree.  Joe has also written numerous articles on MarCom and served as an instructor at SUNY Orange.
---
FARM TALK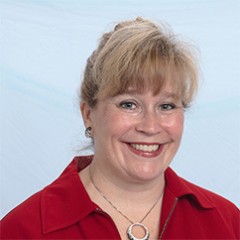 Maire Ulrich
12 Noon – 1 pm
Maire has over 20 years experience in working with the horticultural industry in the lower Hudson Valley, primarily in muck soils, onions and marketing. With her undergraduate degree from Cornell University and a Masters of Business Administration from SUNY New Paltz, Maire has focused on a combination of production and business management topics for growers. She has also tackled labor management and market development issues.